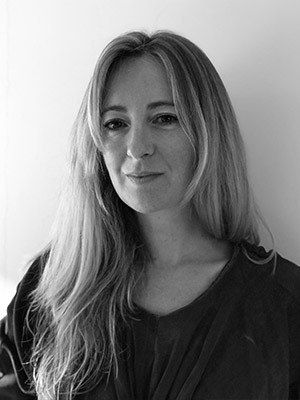 I am an experienced psychotherapist and registered member of the UK Council for Psychotherapy (UKCP) providing individuals and couples long and short term psychotherapy. My approach is grounded in existential therapy. I work relationally and I am interested in how clients make sense of their unique embodied lived experience rather than following a rigid structure.
I see therapy as providing a supportive space where clients can be listened to and given time to feel and process difficulties. It can also offer clients a concentrated time to develop an increased awareness of their opportunities and choices despite the inevitable fluctuating human experience of joy and adversity. Consequently this can enable clients to courageously take responsibility for their lived experiences and move forwards with integrity and a more wholehearted understanding of their potential. Additionally, this can cultivate trust in themselves to be able to manoeuvre through difficult experiences in the future. 
As a psychotherapeutic counsellor I offer a safe space for clients to unfold, confront and process their challenges. I work collaboratively and guide clients to feel, explore and understand for themselves rather than providing the answers for them. Together we can pay attention to what is happening. Signs of struggles may manifest in different ways. For instance, clients may feel an increased feeling of being stuck, confused, angry or hopeless. They may experience a sense of diminished joy and a need to escape. Sometimes, we try and manage our issues with short term solutions that can leave us in increasingly unhelpful patterns of behaviour and conflict. Together we can understand more deeply what these patterns and experiences are revealing about you and your relationships. Furthermore, we can explore what you value and find meaningful in order to understand and reshape your relationship to being in the world with these elements in mind.     
I am informed by both existential philosophy and psychological theory. I also have experience of working with other approaches including psychodynamic therapy and third wave CBT approaches including Compassion Focused Therapy (CFT) and Acceptance Commitment Therapy (ACT). Additionally I have many years of experience working within organisations in the United Arab Emirates and the United Kingdom as a Business Psychologist delivering assessment, training and development programmes in leadership and stress management. I also have trained extensively in yoga and meditation, and incorporate mindfulness and a focused exploration of our embodied lived experience into all my work.
I work in private practice in Sussex and central London. I see clients experiencing a broad range of concerns, including anxiety, depression, relationship issues and health conditions. My clinical experience also includes working in the NHS as an honorary counselling psychologist and psychotherapist in training, within two clinical health psychology departments. Firstly working with clients struggling with long term chronic conditions including diabetes and heart conditions. Secondly, in a psychosexual department where I continue to work with both women and men's sexual issues.   
In addition to my clinical work I am completing a doctorate in existential counselling psychology and psychotherapy. My research interest is in existential sexuality and I am currently writing up my initial findings on the following research project: Women's meaning and experience of being sexual in consensually non-monogamous relationships.
Susanna sees individuals at our Brighton and Hove Practice.
Blogs by Susanna Petitpierre
Some existential musings on love, generosity, and the relationship between self and other – (part two)
Some existential musings on love, generosity, and the relationship between self and other – (part one)
On living as becoming – (part two)
On living as becoming – (part one)
Some thoughts on becoming – (part two)
Some thoughts on becoming – (part one)
What is the Menopause? – (part one)
Some existential musings from the sea
Contact Susanna directly
Susanna works from the Hove Practice on Tuesdays all day and Wednesday mornings. Please visit our fees page for more information.
Please only contact one Practitioner at a time